Dishumanized - The Maze Of Solitude - Thrashmetal from east tyrol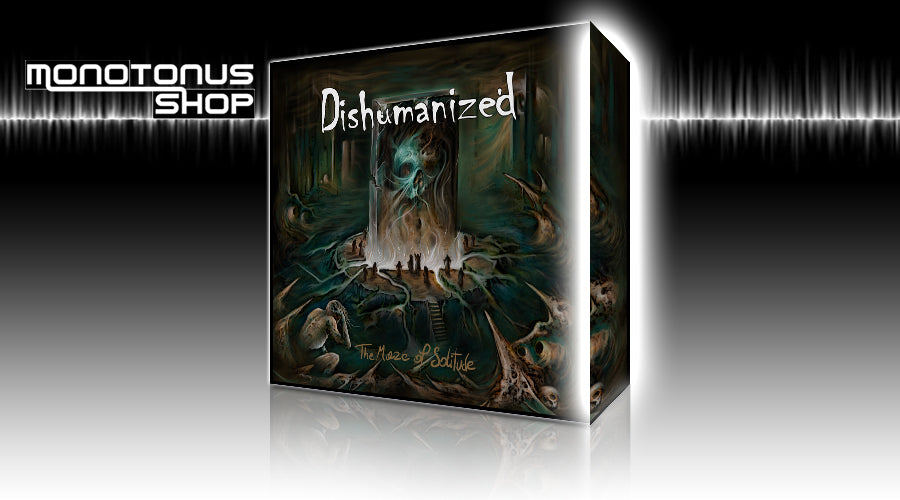 The album "The Maze Of Solitude" by "Dishumanized" will be released on November 18th at monotonus.shop.
Even though it might seem that we at monotonus shop could be biased when a report about an album that we sell appears, I can assure you that this is only my personal opinion.
I was presented with a disc this week that really blew me away and that I want to tell you about. I'm talking about the solo project "Dishumanized" by Harald Berger.
He recently completed the long player "The Maze Of Solitude", which he has been working on for 6 years.
You can already tell that a lot of work and a lot of attention to detail went into this work when the first notes of "The Maze Of Solitude" sound - which also served as the album name. A textbook thrash number that starts right away and makes it clear what you're going to get in the next three-quarters of an hour of playing time.
To describe the whole album as a pure "thrash metal" work would not do the record justice. Over the course of the songs, completely different facets and styles emerge. For example, with "The Puppeteer" you can clearly hear that Harald Berger must have a penchant for Iron Maiden and the connection to Soulfly is not too far-fetched in some pieces.
As the fourth piece on the record, "Heirs to the Unrestrained" follows, which I would attribute the most "hit potential" to. Here, none other than "Andreas Mataln" is the guest singer on the microphone, who immediately gives the song this old * "Mely" touch. The chorus in this piece is just so brutally cool, we love it!
The absolute destroyer then follows in the sign of "Circle Of Surveillance". A piece that simply hacks everything and everyone into small pieces in less than 2 minutes in good old Slayer style.
Then follows an unusual song that makes you curious with its oriental sounds. If you give it time to develop, it turns out to be a great headbanger.
The same goes for "The Tale of the Vistreous Man" before we are presented with another surprise at the end.
The last piece on the record is called "Paradoxon der neuen Welt" and is the only title that is mainly performed in German. A song that will probably meet with divided opinions. But this is the song that perfectly concludes the album and brings everything together.
There is no "new" music to be found on "The Maze Of Solitude". The wheel of thrash/death metal with a proper groove is not reinvented here. But it is implemented damn well. If you give the album enough time and have a taste for thrash metal, you will love it.
Moreno Hotz